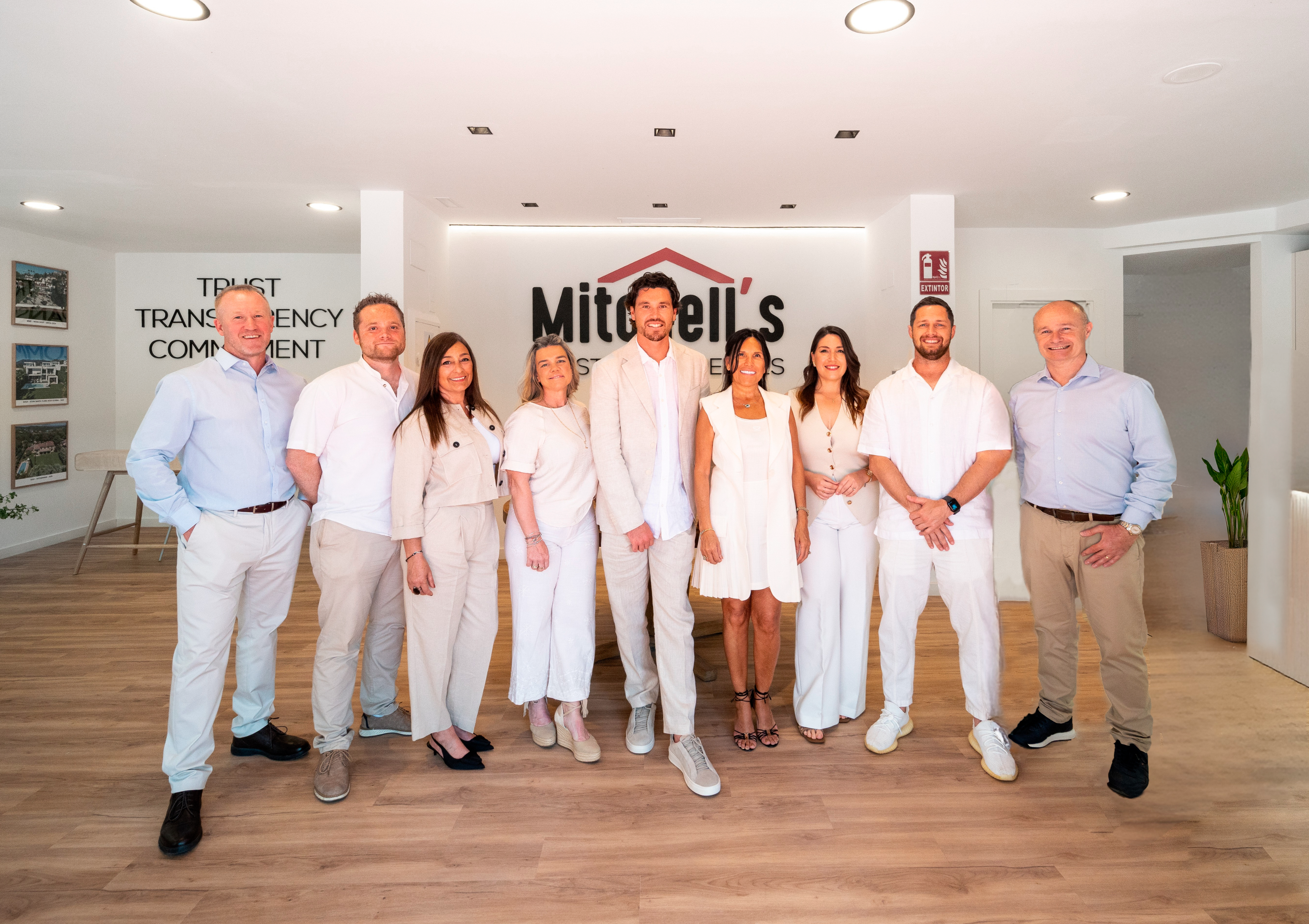 About Us
Why work with us to find your luxury property?
Mitchell´s Prestige Properties is a luxury real estate agency and founder Dixie has been working in real estate on the Costa del Sol for more than 20 years. We look after clients wanting to buy property from Malaga all the way to Sotogrande. Some people are looking for their dream second home, others want a lucrative holiday rental property, and many are looking to relocate to Spain for a change in lifestyle. We have worked with a whole range of different clients who love that we offer a discreet service that protects their privacy – from business directors and politicians to TV and film stars and footballers.
We are a mix of Spanish, English and Scandinavian speakers and our aim is to make the property buying experience in Spain a pleasure for our clients.
What sets us aside?
With 20 years of experience here on the coast, we have developed an extensive network of connections so that we can help our clients with every aspect of their property purchase or sale – before, during and after. We have a trusted and reliable circle of professional people who we can collaborate with for legal work, accountancy, international money transfers, insurance, banking and mortgages, and official identification documentation.

After the sale, we are still there for our clients.
We help our investment buyers find tenants for long term rentals and offer a property management service, so they don´t have to worry about collecting rent and day to day matters. We can also recommend specialist holiday rental agents if they are looking to offer short term lets.
We can refer our clients to tax experts for advice on adhering to Spanish tax laws. We have access to special discounted legal services – with our own lawyers. We have a team of designers and trusted builders who can undertake renovations AND a specialist in-house interior designer who will help transform homes with decorating or dressing interiors to suit individual tastes.
And the list goes on. We just want the whole process to be as smooth and successful as possible.
How does real estate work in Spain?
In many countries, estate agents have their own property listings, so you have to go from agency to agency to find the properties you want to view. In Spain it is very different. The key is to find the agency you feel most comfortable working with and the agency you feel is going to look after you and your interests in your hunt for the right property. Once you have done that then they will do all of the leg work for you.
On the Costa del Sol, every agency has access to all of the properties for sale across the coast. All we will need to do is take down your criteria, then we can go off and find the properties for you or your representatives to view.

Business as usual with COVID
We have been selling properties all of the way through the pandemic crisis. With modern technology, we are able to offer virtual video tours to our clients for properties that are already built, or we are doing Zoom calls with project managers of new developments.
There are some amazing new developments underway along the coast at the moment. Many of them are selling fast. If you are interested in a brand new property, then you don't need to be in Spain to move forward with the sale because we can arrange to get you floor plans, artist impressions, details of on-site facilities, choices of fixtures and fittings and presentations with the developers, so you understand exactly what you are getting for you money.
Would you like to sell your property?
We would love to help you find a buyer for your property. Let us come over and do an evaluation to help you set the right price. We will also make sure you have the correct paperwork in place for the sale. The last thing you want is to find a buyer and the sale is delayed or falls through due to insufficient official documentation.
Once that is all established, we will take a comprehensive set of professional photographs and a video to help us with promotion on our social media channels and through our networks.
Keep an eye on what it going on…
We will be keeping an eye on all of the properties that are coming on the market that fit your criteria, but sometimes things catch your imagination that are perhaps not what you originally thought you wanted. You can keep an eye on some properties we are working with on our social media channels.